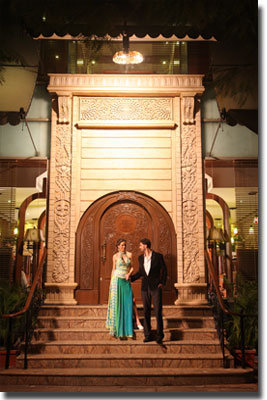 Via Istanbul "Grillopolis"



Location
Andheri(W), Mumbai

Construction
October '08 to October'10.

Site Area
4000 sq. ft.

Cost of Construction
Rs. 2500/ sq ft

Delivery
Design Consultancy.

Design Team
Kalhan Mattoo,
Santha Gour Mattoo,
Dimple Toraskar,
Archana Sujit
Biswarup Deb Roy

This specialty restaurant brings the best of middle eastern cuisine to Mumbai and we wanted to style a generic near eastern character in a modern context. A monumental entrance door framed in GRC with significant detail appreciable up close sets the mood for the inside. A spice cabinet with large jars screens the view of inside, modern wooden reminiscent of Turkish architecture define the underside of a barrel vault that runs the length of the ground floor terminating at an oak wood staircase leading upstairs. From the oriental lamps to lighting coves with stained glass to stone wall cladding to contemporary ornamental details on tables….the whole project stays true to context. A bar and private dining rooms on the upper level have lesser thematic expression but complement the restaurant below quite well.