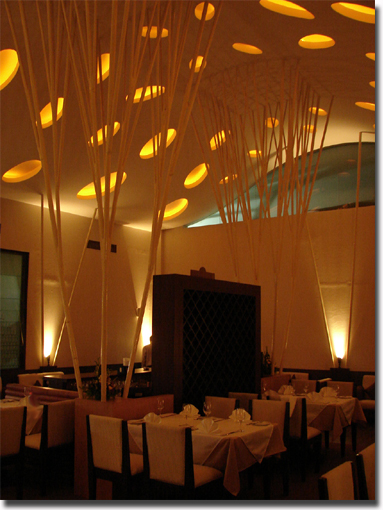 Ville Chaumiere



Location
Indranagar, Bangalore.

Construction
Dec'05 to Jun'06.

Area
3,000 sqft.

Cost of Construction
Rs. 3500/sft.

Delivery
Design Consultancy.

Design Team
Kalhan Mattoo,
Santha Gour Mattoo,
Jainish Jani,
Jyoti Gujaran.


In response of the client brief to create four entirely distinct eating spaces that provided choice ranging from fine dining to a lounge bar, on the upper level a fine dining with soaring 19' ceiling supported on tree like columns, tube shaped lounge bar with glass floor and an open air grill looking on to the road.