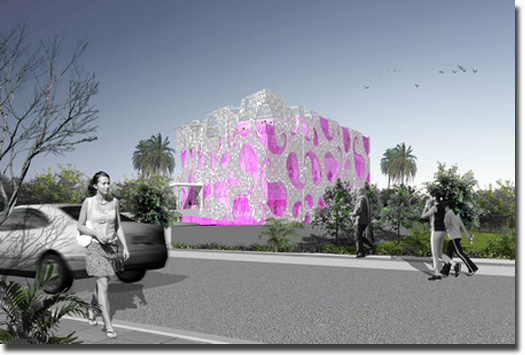 IBP Food Court



Location
Hingewadi, Pune.

Planning
Ongoing

Area
15,000 sqft.

Cost of Construction
Rs. 2000/sft

Delivery
Design-Build.

Design Team
Kalhan Mattoo,
Santha Gour Mattoo,
Kanwaldeep Kapoor,
Archana Sujit,
Prashanta Kumar Gosh.





A standalone food destination situated in the heart of International Biotech Park at Pune. The programming exercise defined the requirement of multiple offerings at various price points corresponding to patron need states. The solution was to split the volume over three interconnected levels of distinct design character enclosed within a common shell. To derive advantage of local pleasant evening climate, shaded terraces were inserted as breakout zones.